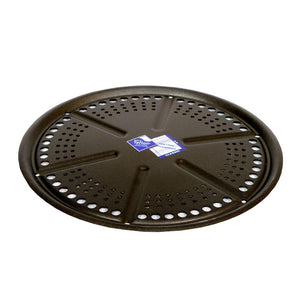 The new improved replacement part for the Cobb Premier, Cobb Pro or Compact Cobb. Convex Cast aluminum grill plate with high-quality food-grade Teflon.
Grill directly on it or use its innovative design to allow juices and fat to drain away from fire while using other accessories.
The Grill Grid is an essential part of the Cobb. The Cobb was designed to be used with the Grill Grid in place while using the Roast Rack and Chicken Roasting Stand.