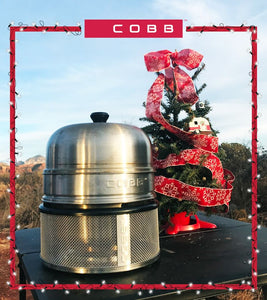 The Ideal Gift
Treat your loved ones with a gift card to buy this amazing portable grill!
The Cobb Grill is the ideal camping grill, as the grill and all its accessories fit into a small bag.
This also makes it the ideal marine grill, as it is compact and easy to store on your boat. The Cobb Grill is made out of high-quality stainless steel.