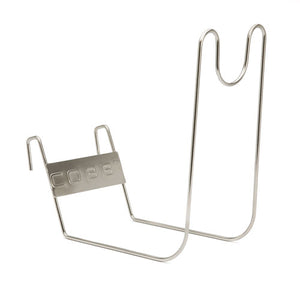 The Cobb is designed to be portable and space efficient. It's an intrinsic part of what makes the Cobb, the Cobb.
To enhance the compact design and ensure that all surrounding spaces are completely utilized, we have carefully crafted the Cobb Dome Holder.
This wonderful accessory compliments the Cobb Premier and Pro allowing you a bigger working surface since you don't have to worry about where to put the Dome when checking on whichever delicious dish you are preparing.